---
* Portage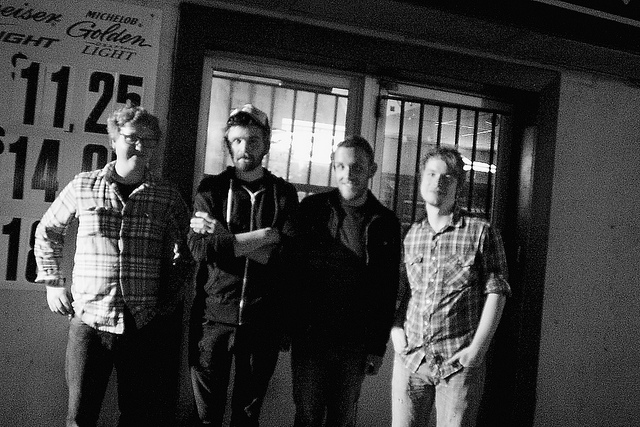 * Portage - Minneapolis based, originally from Duluth
When starting a somber, acoustic-guitar duo in Duluth, it makes sense to record an album in the attic of an old mansion (welcome home boys!) overlooking Lake Superior. Titling the album The Unsalted Sea and naming the band Portage . a solemn term describing the labor of hauling water transport over land . completes the motif.
Trent Waterman and Adam Rosenthal started writing songs together after graduating from college in 2011 with art degrees. As their project progressed, it grew louder and began to incorporate elements of rhythm and blues, much to their own surprise. Since releasing their debut album, they.ve added Jason Hildebrandt on bass and Dave Mehling on guitar and keys.
---
* Snöbarn
Snöbarn means "snow children" in Swedish, which is fitting enough for a young Minnesota indie-folk duo. Ariane Norrgard and Gaelynn Lea have been playing together for over a year now, combining their vocal skills with (mostly) uplifting lyrics, intricate instrumentation and pleasing harmonies. Norrgard, a Cloquet native who broke into the Duluth music scene six years ago, plays guitar. Lea is from Duluth and plays violin and bells.
---
* Toby Thomas Churchill
Toby Thomas Churchill, of longtime Duluth mainstay the Alrights, released his first solo album in 2011. Death was recorded with Minneapolis engineer Ben Durrant, who has worked with Andrew Bird and Dosh. ( http://www.cdbaby.com/cd/tobythomaschurchill )
---
* Mark Blom
Mark Blom - of Markus J. Dandy & the Complete Lack Thereof, will perform a solo set kicking off the night. Mark has been writing songs for over twenty years; starting off in college 'party punk' bands such as Shapht and The Bessed Banned Ever, he has since been writing mainly acoustic material, with styles ranging from folk to punk-ish. His lyrics are typically quirky, tongue-in-cheek observations of life and/or his many emotional obstacles - and that's.okay.
( Some vids on YouTube: http://goo.gl/ObvdS )
---
*** This is a 21++ event. ***
- FREE if in costume... else... (free-will donation ENCOURAGED)
- $5 no-costume fee will collected at the door (all to the artists)
---
As always, we'll have treats and such to share... feel free to something to share as well.
---