Painted Saints with Strange Meeting
-- also Bob Monahan and Friends;
An intimate evening of Music, Spoken Word, Friends
---
Friday, August 24, 2012 | 8:30 pm - Midnight (** doors @ 8pm)
2104 E Superior St, Duluth, MN 55812
---
** Painted Saints **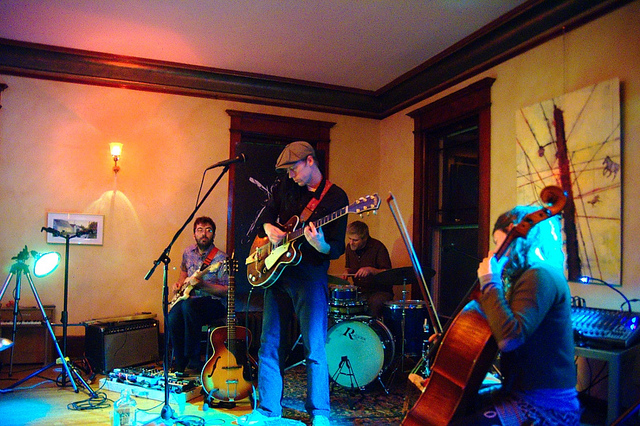 photo: Bill Schwalbe
Painted Saints hail from Minneapolis/Denver and do a gutter blues/spaghetti western-heroin klezmer-chamber country-sad bastard sort of sound centered around the songs of Paul Fonfara. Their sound includes harmonies from old Eastern Europe, the desert southwest and the sentiments of working class rust belt Americana Painted Saints are: Paul Fonfara, Chris Hepola, Josh Granowski, Will Dockendorf, Christa Rubsam.
(Adapted/borrowed from http://www.reverbnation.com/paintedsaints)
http://www.myspace.com/paintedsaints
---
** Strange Meeting **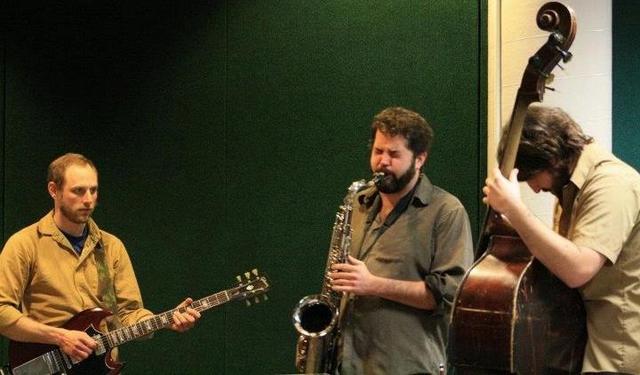 Jeremy Ehlert, Matt Wasmund, and Matt Mobley comprise a trio of musicians that are active Duluth with bands such as Blood Eagle, Big Wave Dave and the Ripples, Mary Bue, Lion or Gazelle, and Low Forms on a condensed list. This group creates an emotional experience through the deconstruction, reconstruction and reinterpretation of their favorite songs, including originals. A guitar, saxophones, and a bass offer invitation to a re-thinking of Queen, Gillian Welch, Harry Nilsson, Tom Waits, and others, as well as celebrating the ideas of Bill Frisell and Dave Holland.

It's Jazz, but there are no elevators or flying to the moon.
---
** Spoken Word by Bob Monahan, Kat Guardini and Rachel Model-T Ford **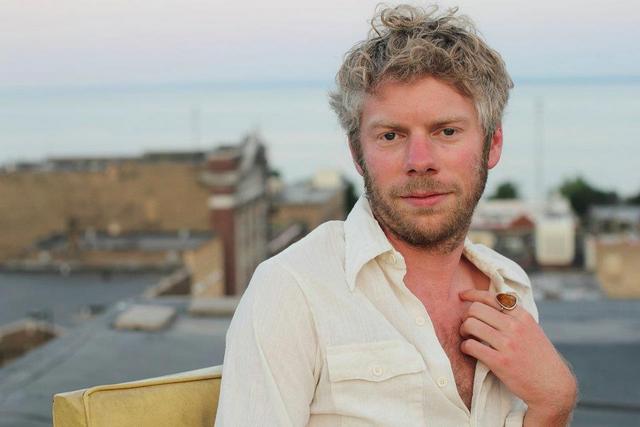 photo: Richard Narum
---