#SoupB4Supe
Sarah Krueger / Raw Space / Robot Rickshaw / Actual Wolf / Golden Valley
Thursday - May 5, 2016
* 3:00 Soup / Social Begins! ( ** BYOB ** )
* 3:30 First Music Set!!
* Music line-up start times TBD...
* 7:15 Last Music Set!! (Golden Valley)
Soup Night! Our Annual Homegrown Tradition!
On the food side of things... Master Chiefs Jason Cork and Emily Norton have some great gourmet soup lined up...
We are pleased to continue our gourmet soup and social tradition, we hope that you can make it. Stop by for a bit of energy, both food and soul. Great food, Great Music, Great Community!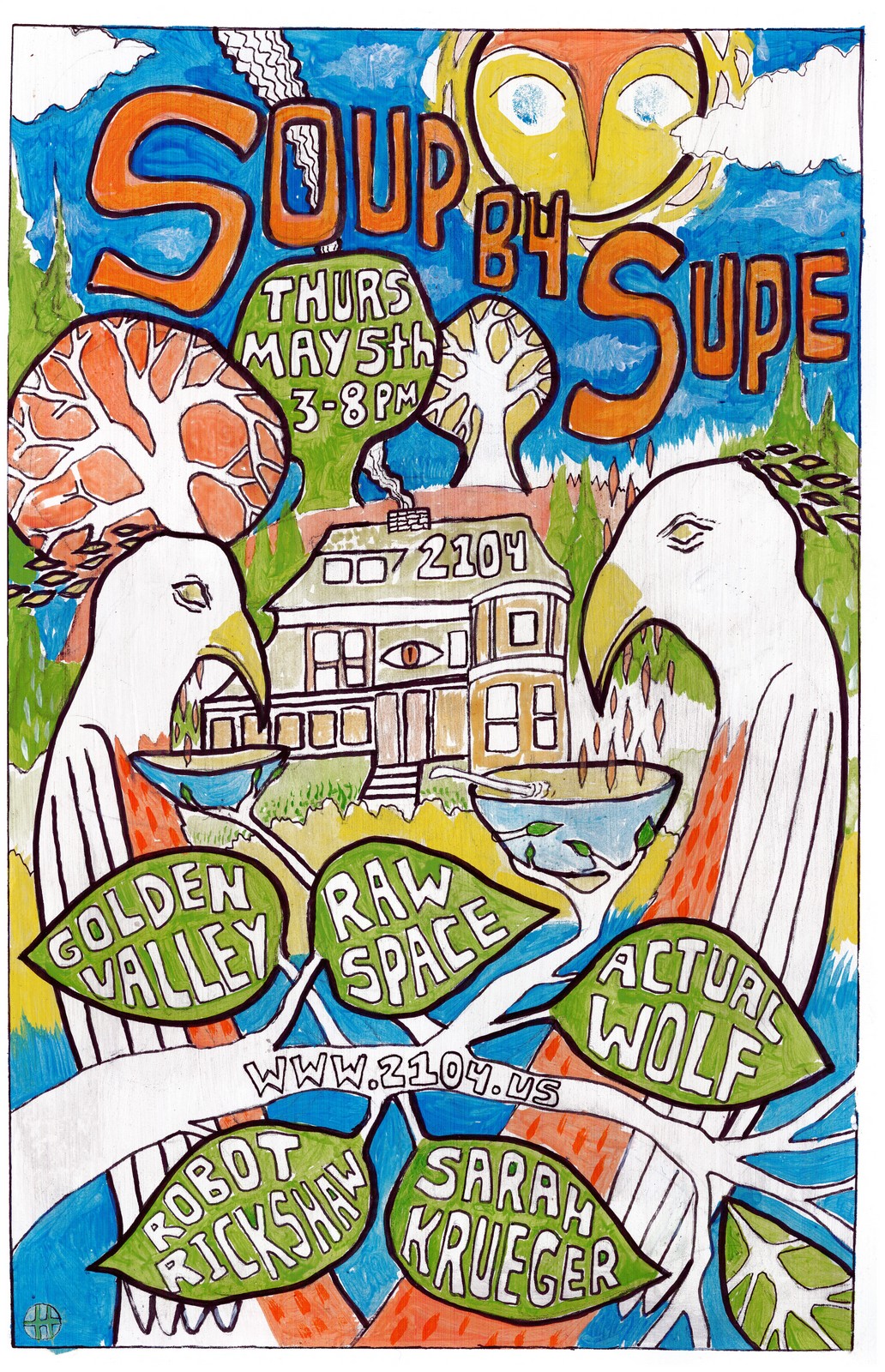 Art by Sarah Heimer
---
*** This is a family friendly event.
*** Feel free to bring your well behaved kiddies...
*** Leave the screamers with the sitters...